Introducing yourself
This first assignment serves as an introduction to my tutor.
I was asked to design 3 postcards that say something about my interest in design and my wider cultural influences and interests. I started by making a spider diagram of the things I enjoy and how they might be represented visually.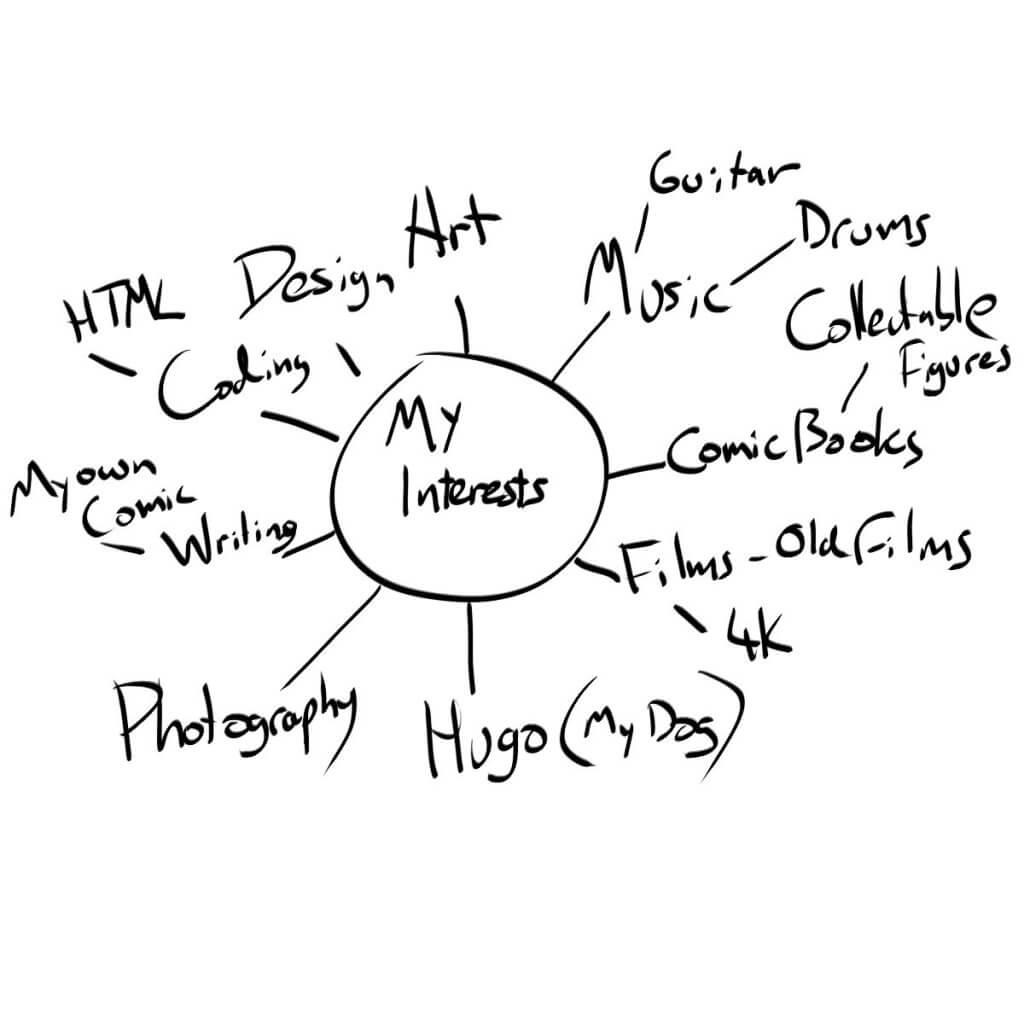 I decided to focus on the action figures, guitar effects pedals and movies.
I thought that if someone loves something it becomes obsessive, so repetition felt like a good approach, I also wanted the postcards to be part of a series, so a common visual theme would be needed to weave through the different subjects. I did some loose sketches, I decided that a grid layout would help unify the postcards and I would put them at an angle as this felt more interesting after a small sketch.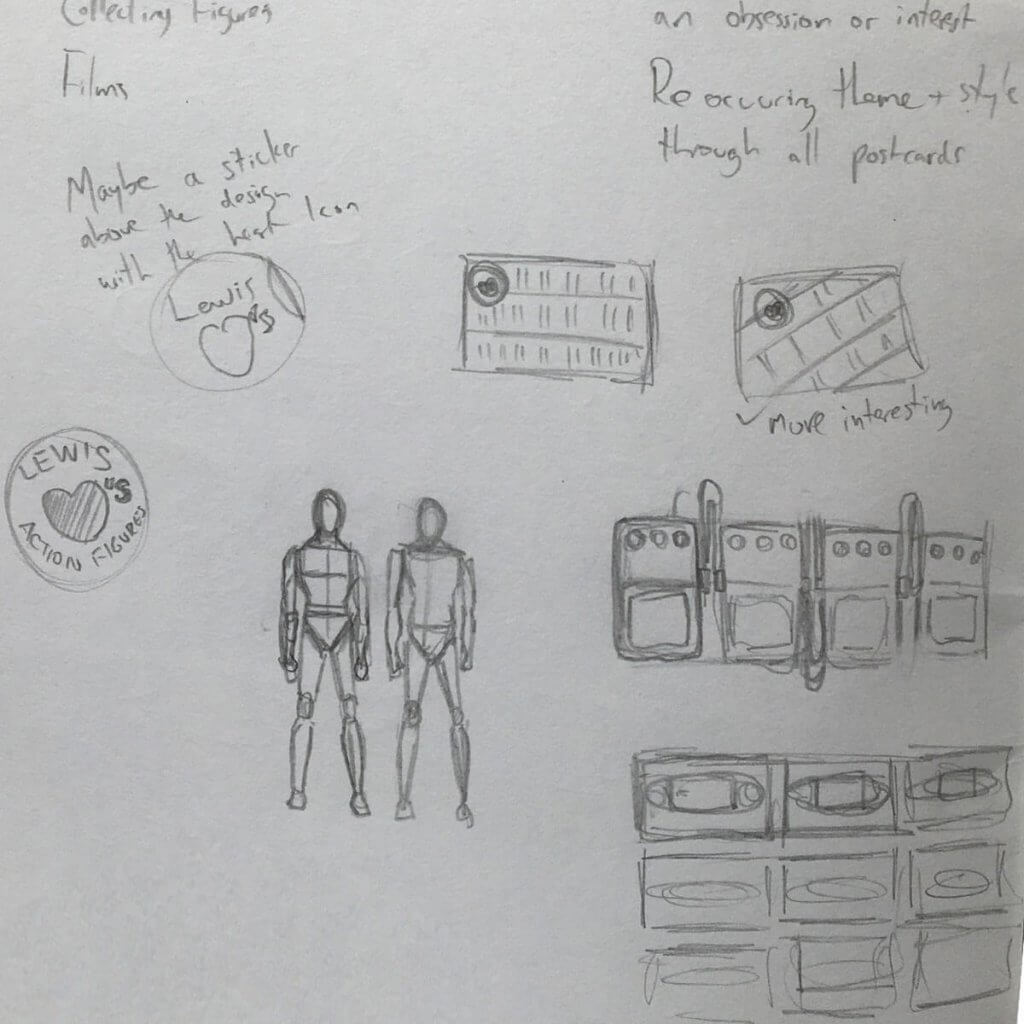 ---
I started to make the repeating elements in Adobe Illustrator, I chose to work in gray scale, the approach was to be able to easily select different elements to adapt them later. The action figures in particular would need to be easily modified to create the variants. I created three main templates and added the details later.
I wanted to use an Icon or badge, The I heart NY Icon seemed to be a good idea, I used the retro looking cooper style font, its friendly round and informal and it felt like the right choice. This also helped to carry the common thread through the postcards, I even used a dark version for the reverse of the postcard.
---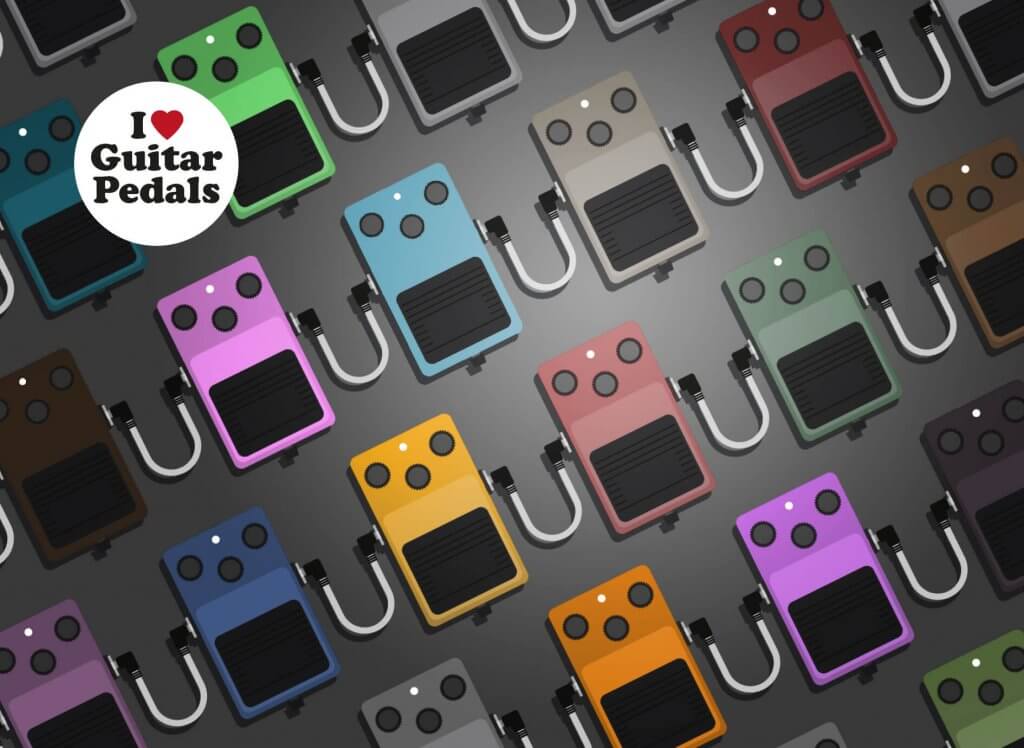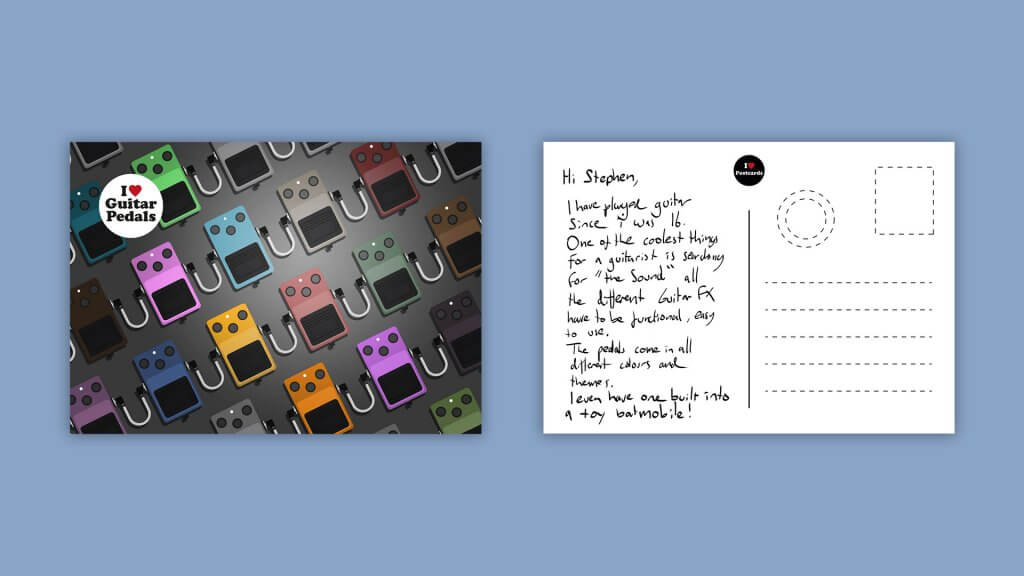 ---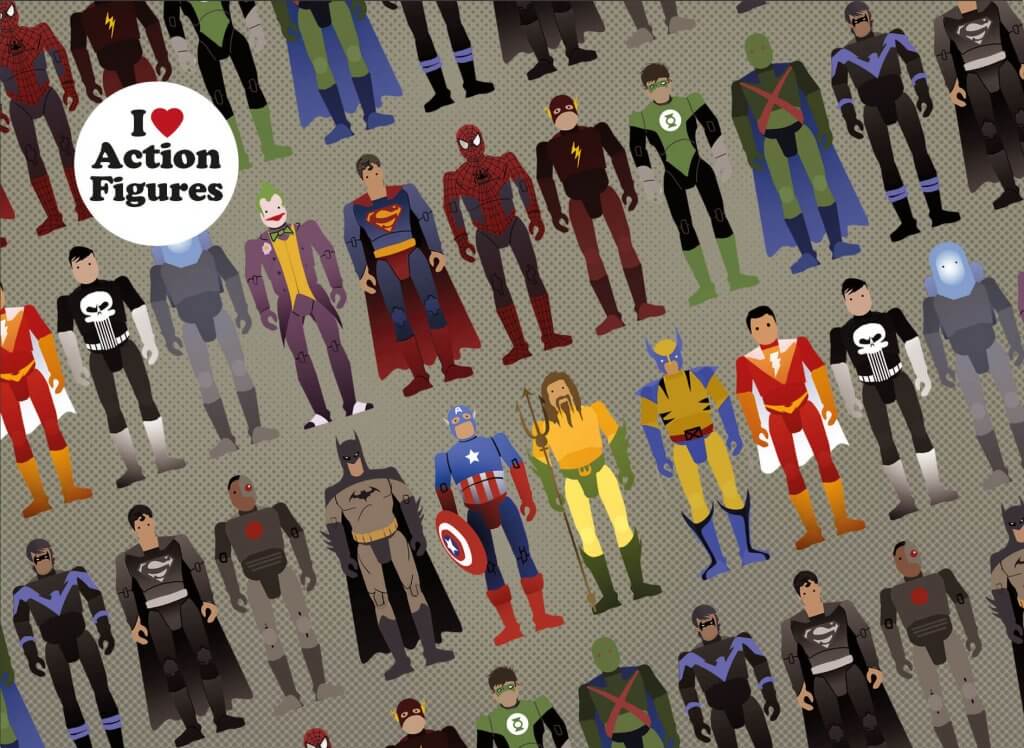 ---