Drew Struzan works heavily from on set photography and publicity shots from the films he is producing the artwork for.  He decides on his composition using several sketches and then projects the provided photographs onto illustration board, tracing the characters with pencil and then drawing in the details. Once he is happy he paints in the darkest areas with black and spatters black paint over areas he wants to be textured, he uses an old typewriter cleaning brush to do this. For the next step he uses an airbrush to add colour over his pencil and paint, he finally picks out highlights and further detail over the airbrushed areas with coloured pencil, its then sent of to be photographed.
His work has a little bit of a Norman Rockwell feel, and like him he often frames his images with shapes. I thought I'd start with some sketches of film stills myself to get a feel for his style.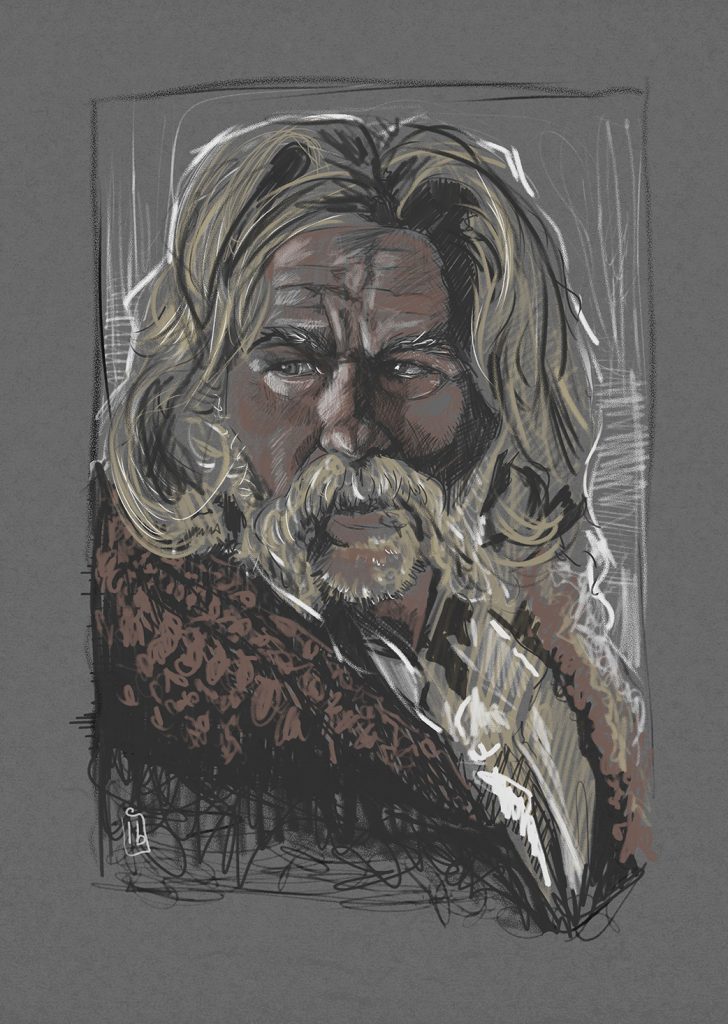 I kept it loose and used the same scratchy lines Drew Struzan favored, he will pick out a person facial contours by using line to "scuplt" the features, that's what I tried to do, it didn't have the same photo realism that Drew's Images have.