Another exercise that I found very useful, isolating the feature and repeating seems really useful to understand the construction of the face, the focus being so narrow cuts out a lot of noise.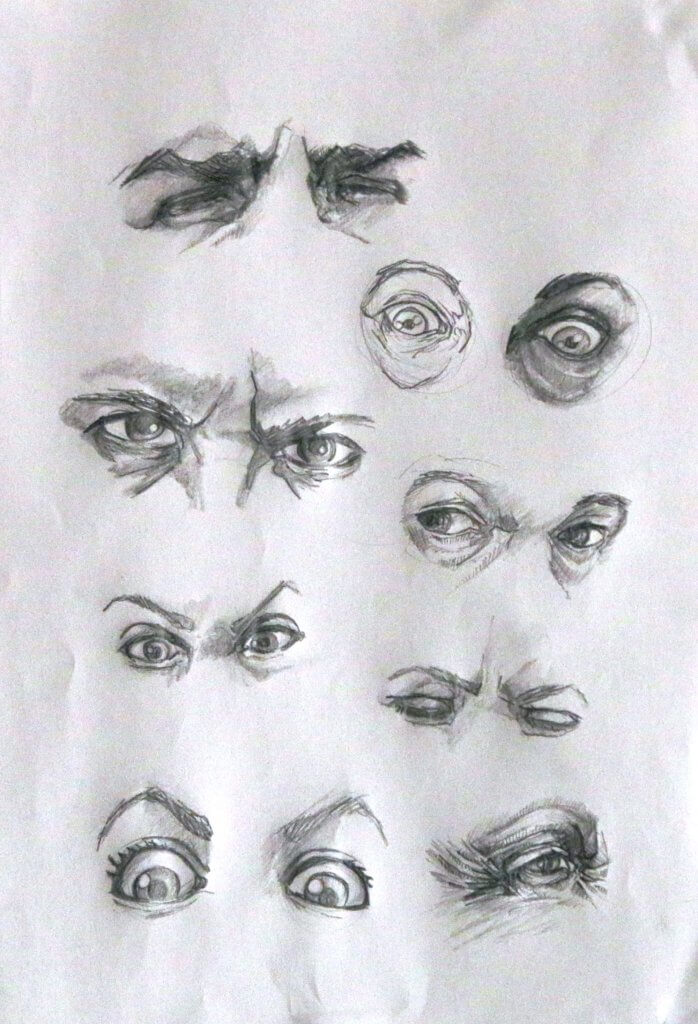 I ended up actually drawing the round shapes that are made by the eye socket, the visible eye is of course just the tip of a larger sphere, that is wrapped up in two sheets, one that has a perambulating motion.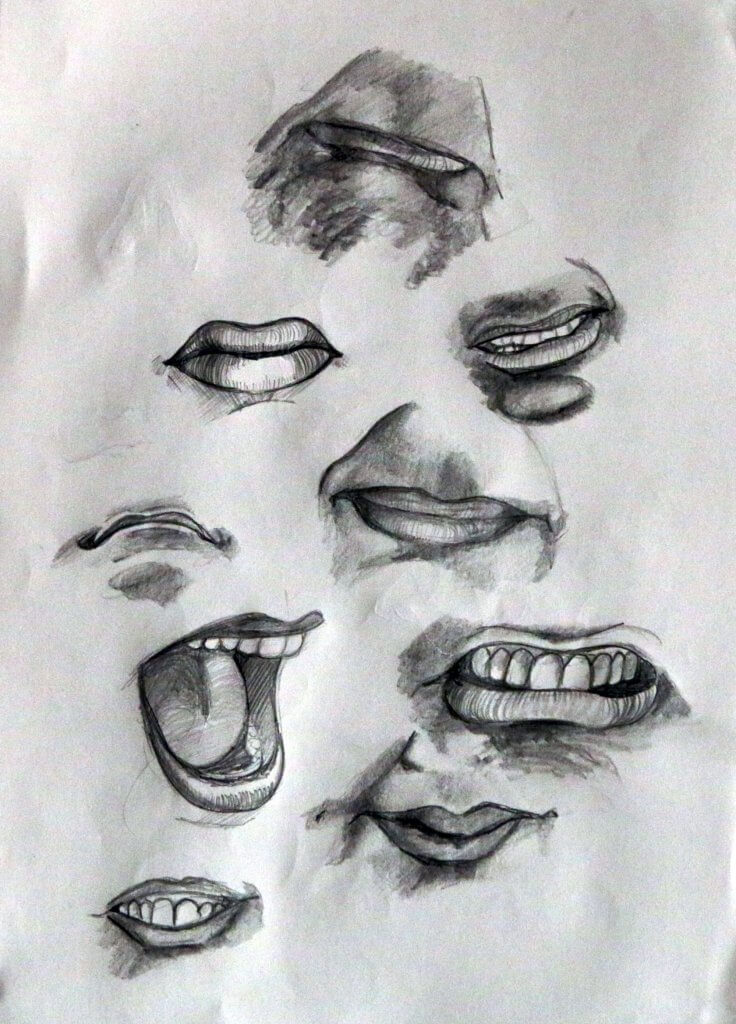 the mouth is essentially controlled by a large floating hinge, the top part being fixed, the way the mouths gestures are controlled is by pulling or pushing, repositioning the bulbous shapes of the lip over the teeth to produce a multitude of shapes.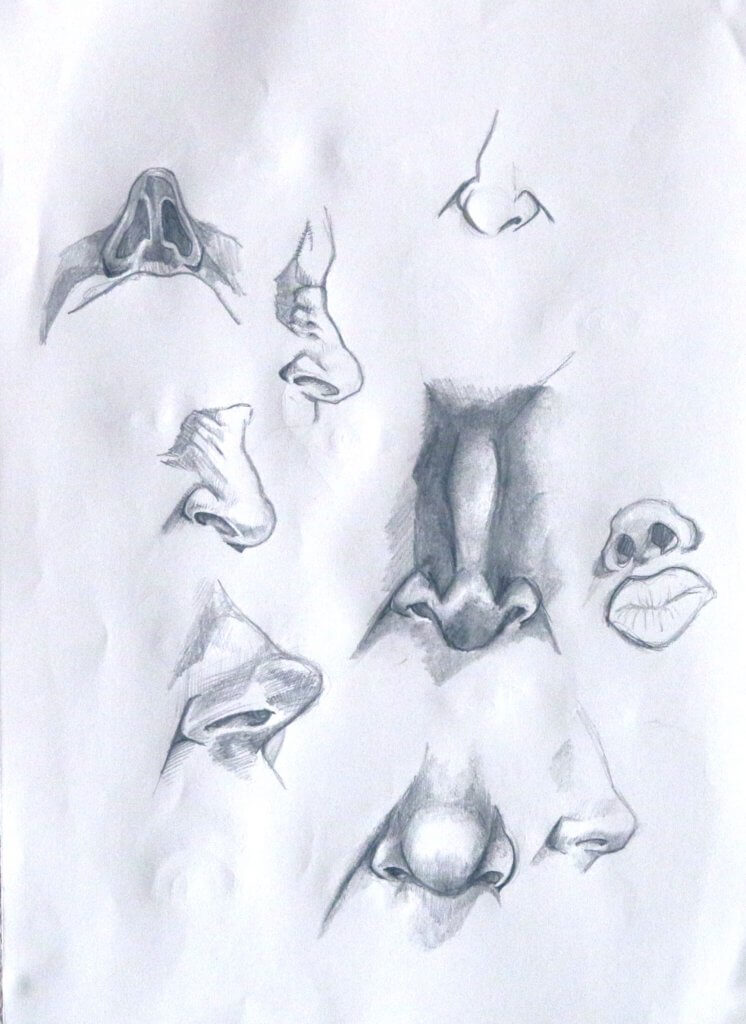 The nose seems to be made of around 5 separate shapes, I found it really helpful to draw the bridge, the ball the nostrils and the septum that separates the nostrils and joins the the nose to the philtrum and lip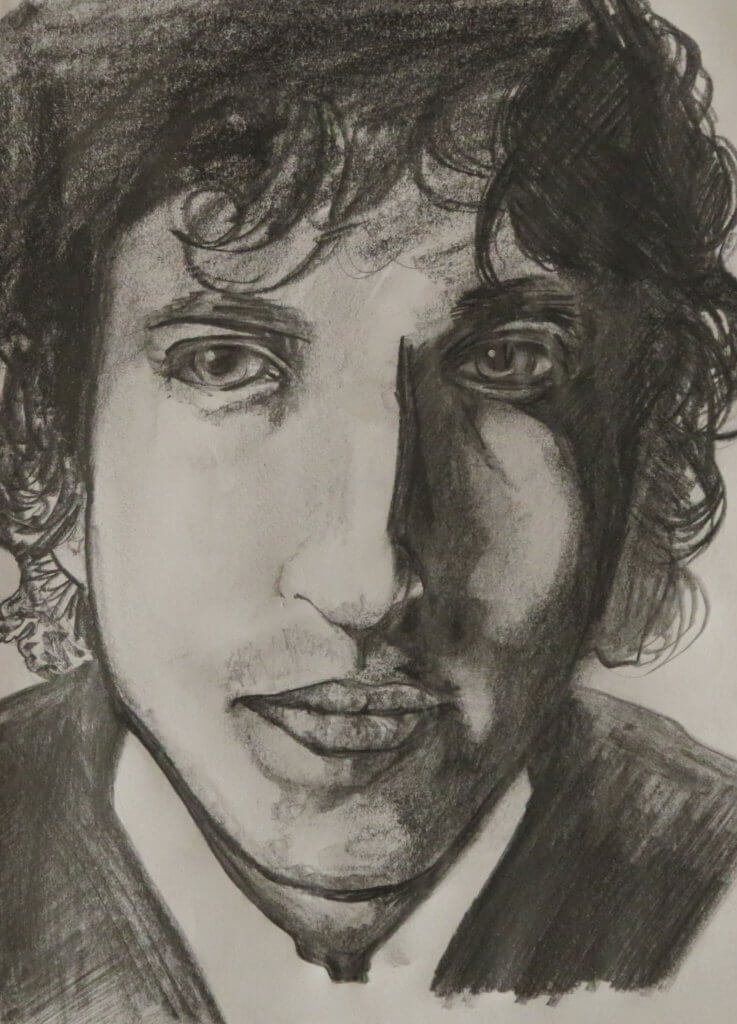 Using a photo i tried to draw Bob Dylan, It started to go wrong early on so I abandoned this, the likeness was off and the face seemed a little out of kiklter.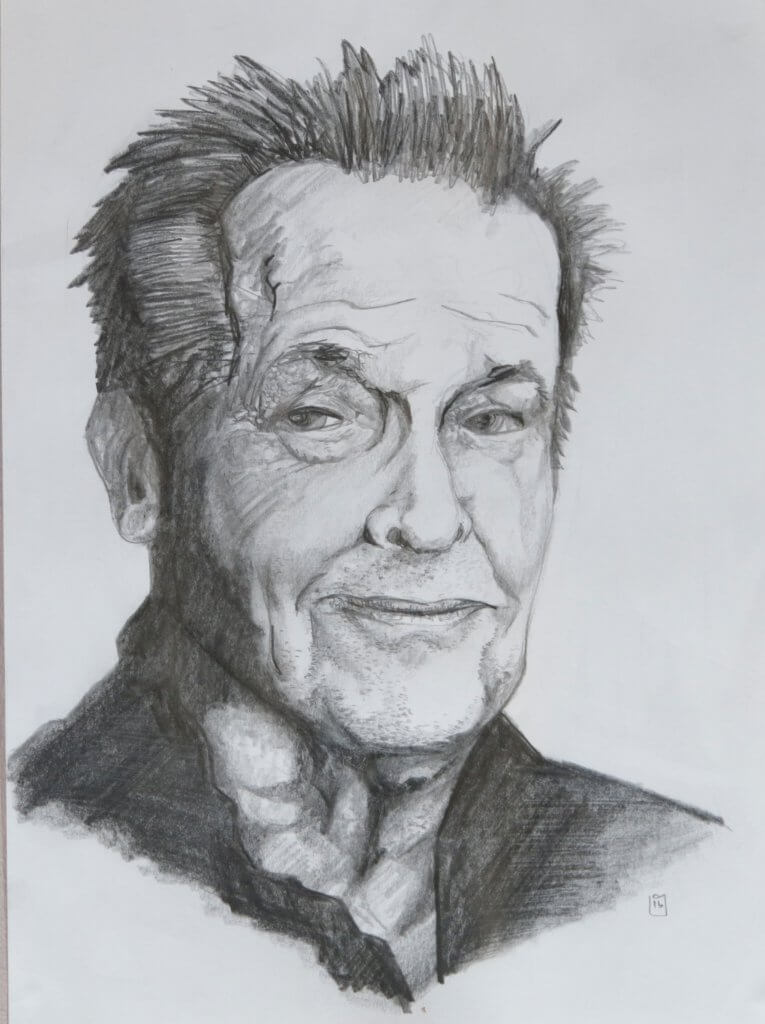 I then found a photo of Jack Nicholson, I wanted to try to capture some of the weathered features of his face, textures of old stubbly skin.