For the first assignment I had to produce a greeting card to introduce myself to my tutor.  I started brainstorming with a spider diagram, I concluded that the most interesting imagery was going to come from the hobbies I have, I sketched out some rough ideas and thought that a collection of images may be nice, I wanted to include some patterns and some hand drawn type as I hadn't done that before. It didn't take long to think of a phrase, I wanted to show that I have a lot of interests so I thought "I don't pass time, I fill it" would be a good message. I really liked the idea of using pencils, ruler and ink for the card to give it a crafty organic feel. The below gallery is full of some photos of my progress.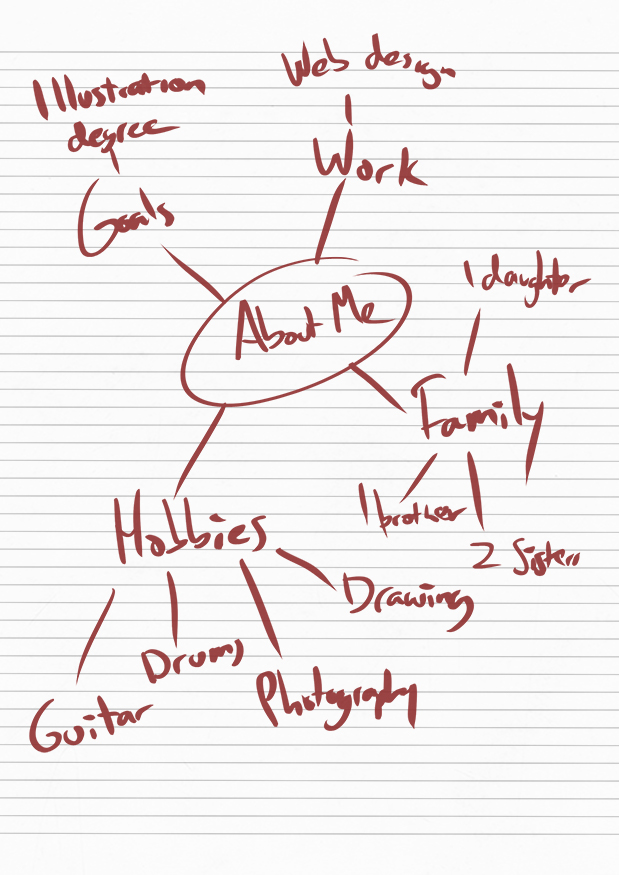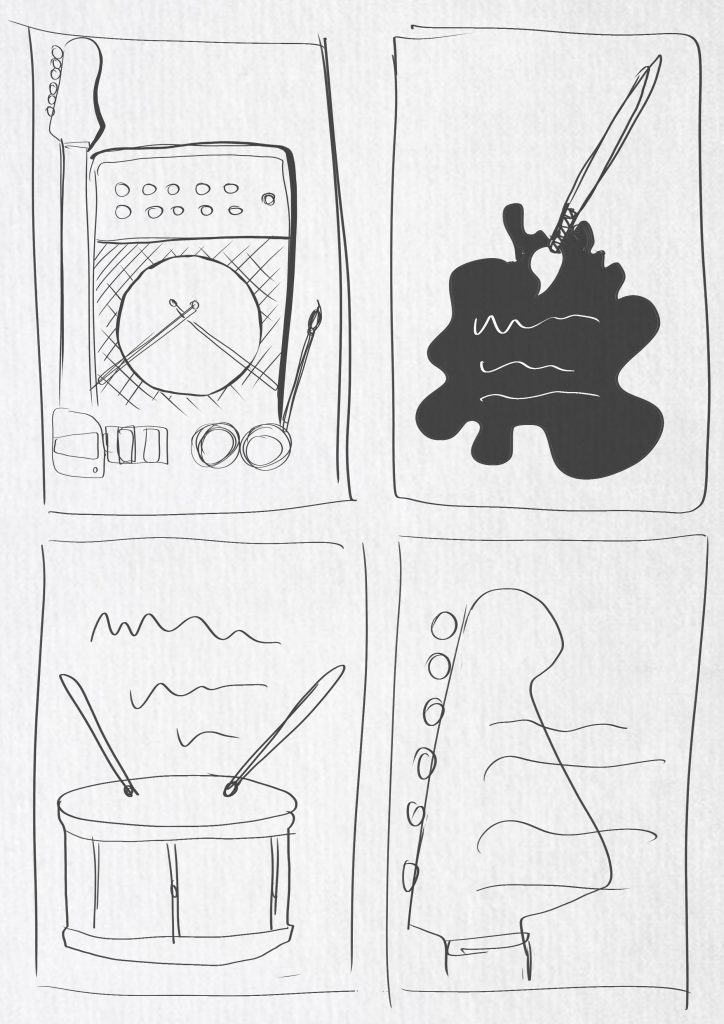 When I had finally inked the artwork I thought it could be cleaner and the text would benefit from some adjustment. I photographed the artwork and then took it into Photoshop, I cleaned up some lines and edited the text out. I also wanted to remake the guitar lead so it was geometrically accurate and a consistent width.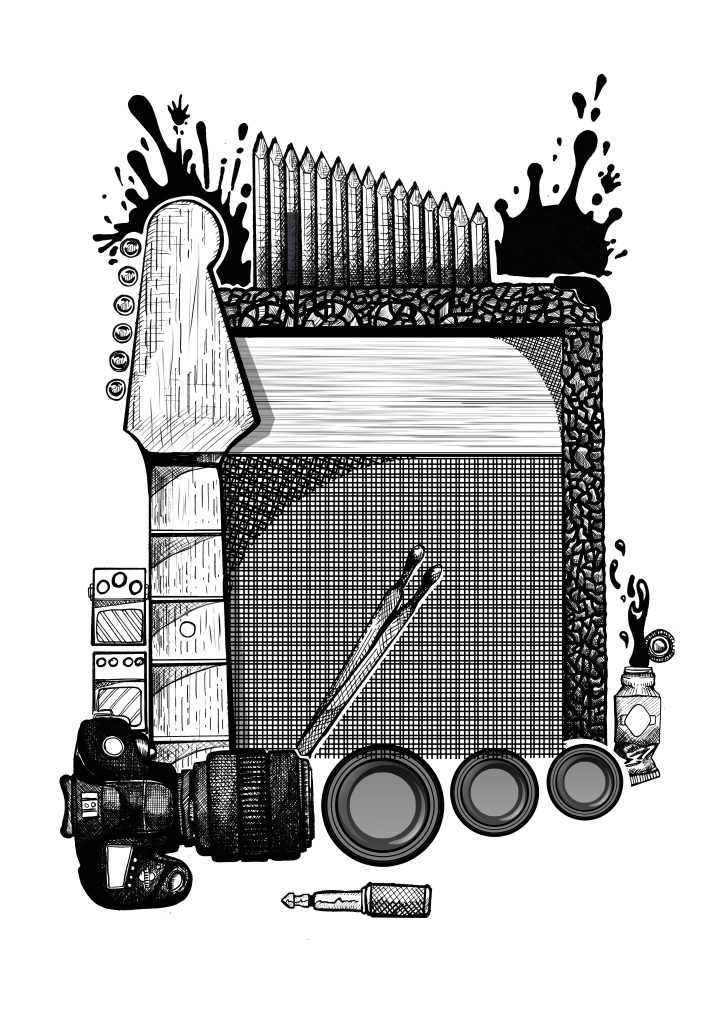 I recreated the hand drawn font with the computer this time, I followed two rules to come up with the text one was every character had to follow a circular form if it had curves etc, the other was any vertical lines had to end with an angle. The font came out as I had imagined in my head so I was pleased with that.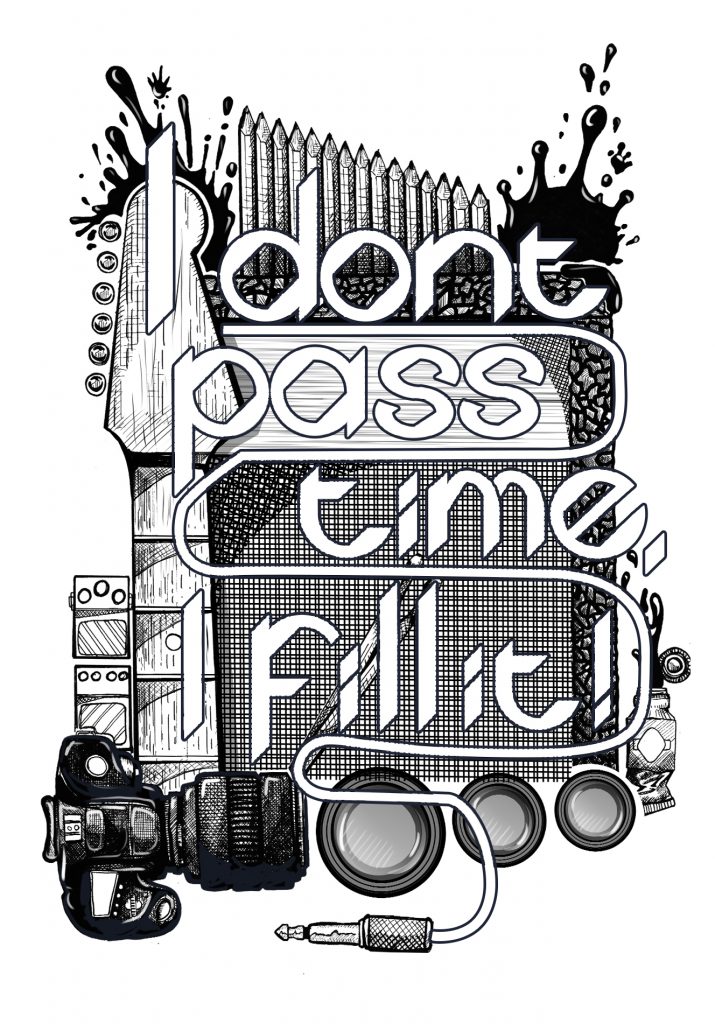 Once I added in the colour it started to pop, I wanted the type to pop out so I left it white to create strong contrast. I then took a photo of a table and placed some folded card on top, added my artwork and mocked up a concept image.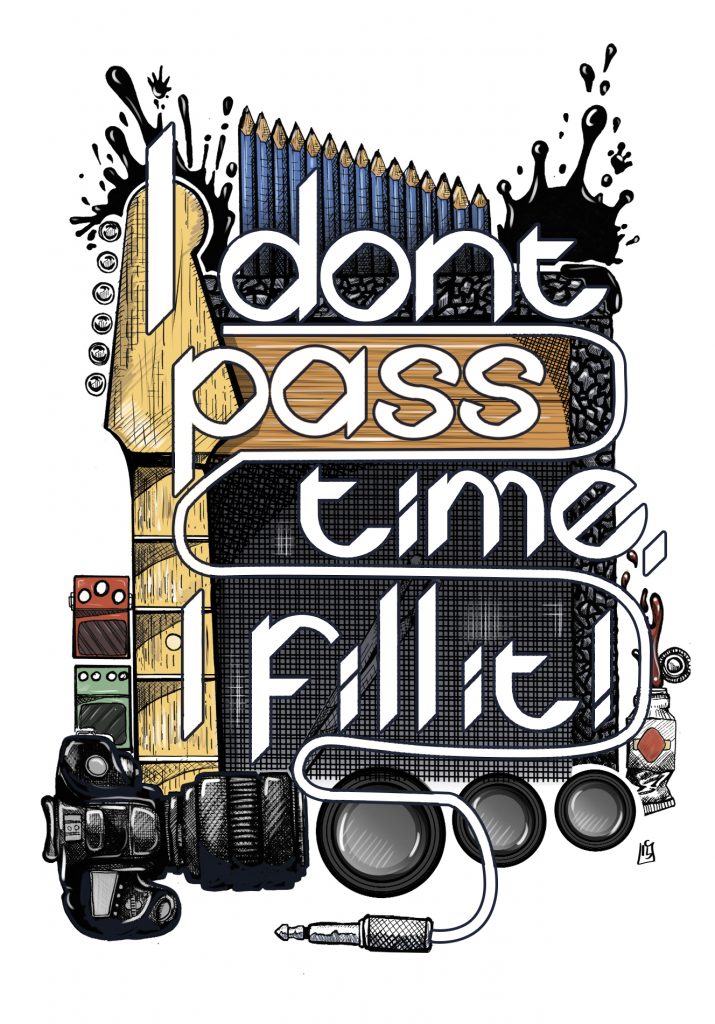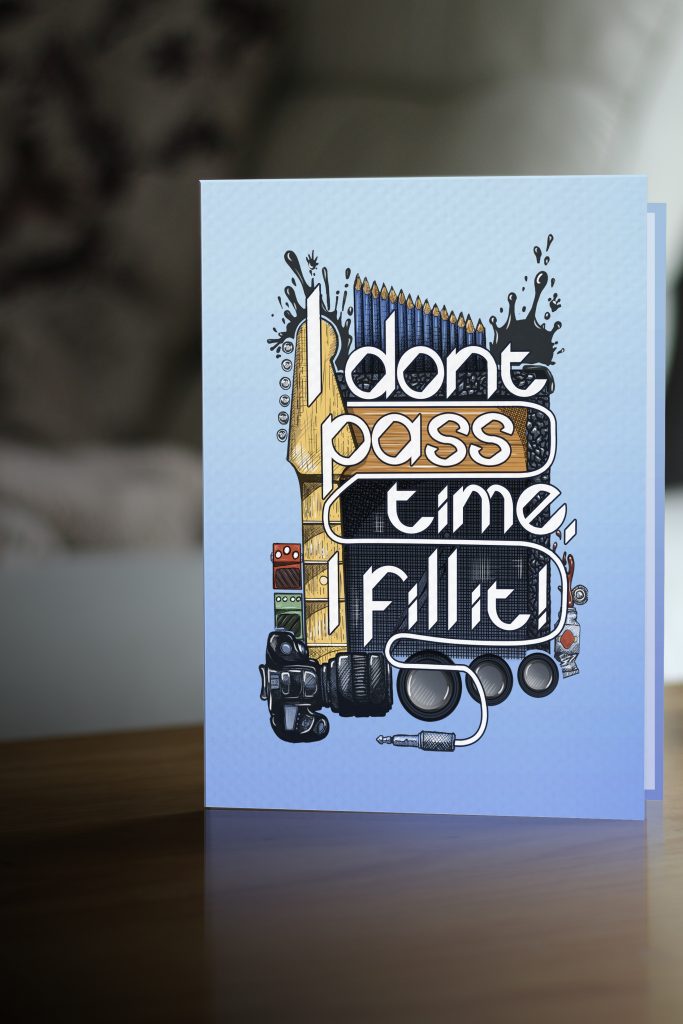 I really enjoyed creating this card, it was a good exercise in planning even though in the end I had to edit a lot of the image with Photoshop. If I had to start again I would draw up the elements separately and composite the image once I was happy with all the drawings. I feel that would be a good workflow.