I was asked to collect together some pieces I had worked on for this course that I enjoyed these were then to be applied to my chosen area of authorial practice, a few pieces stood out to me and could be used outside of the context of the brief to appear abstract or quirky, I thought those would be well suited to The fashion Industry, in particular t-shirts.
Below is the selection of the work I collected together.  I felt there was a few that might work well, across different demographics.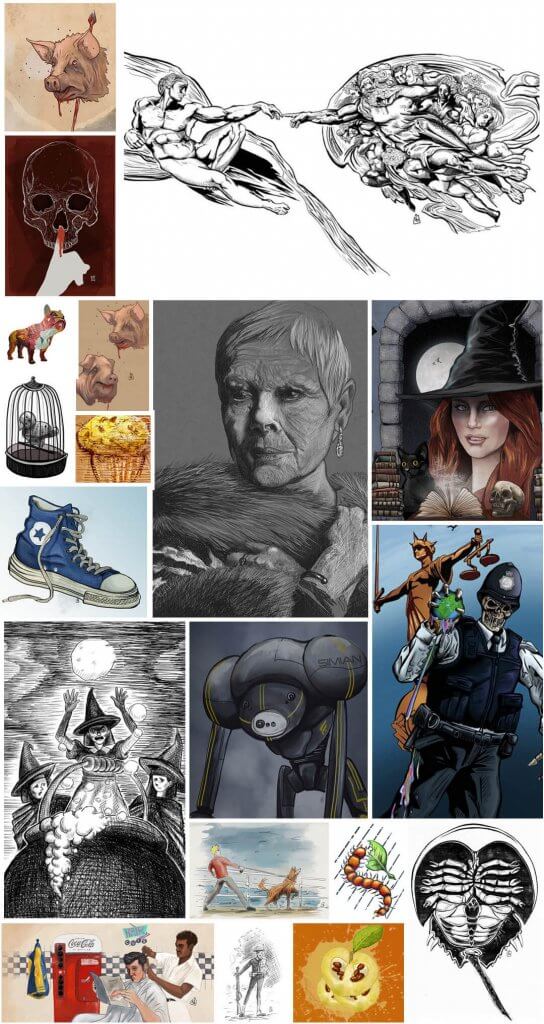 The "Shhhhh" t-shirt has a dark sinister feel, this could be used in the extreme sports industry,  or music leaning towards hard rock and metal.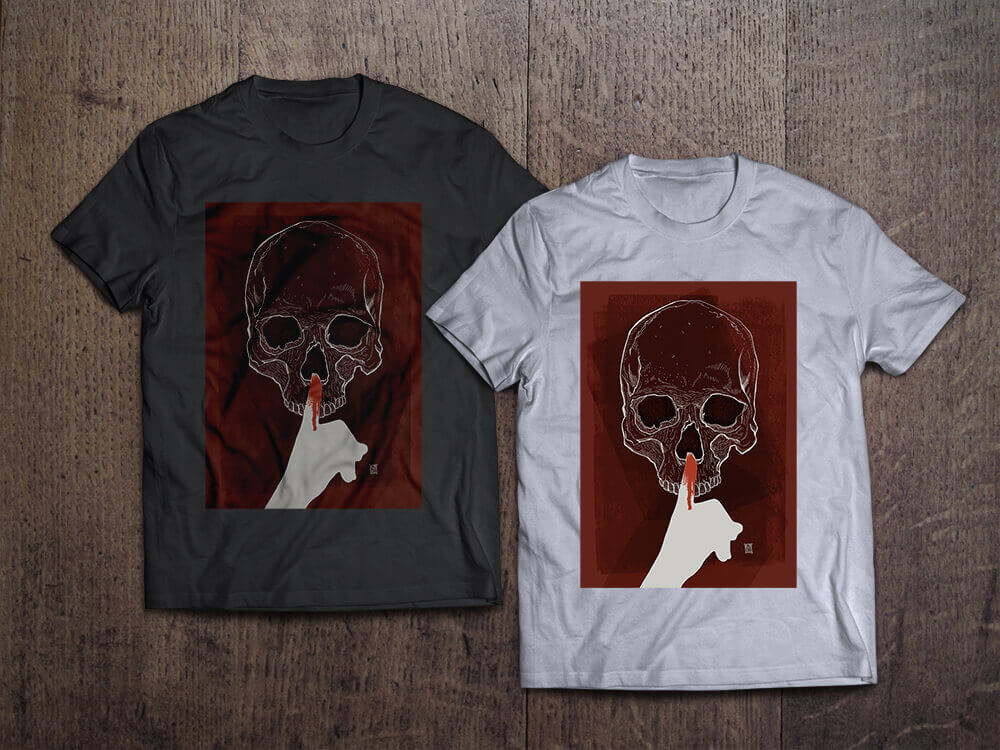 After seeing this design, It occurred to me they may even work well on a skateboard as below.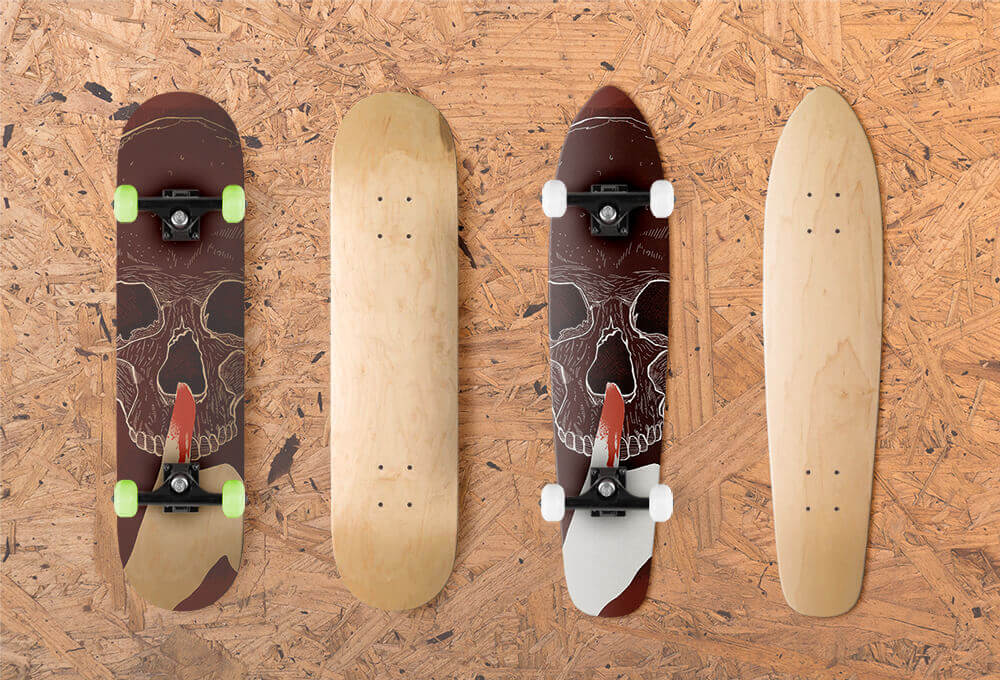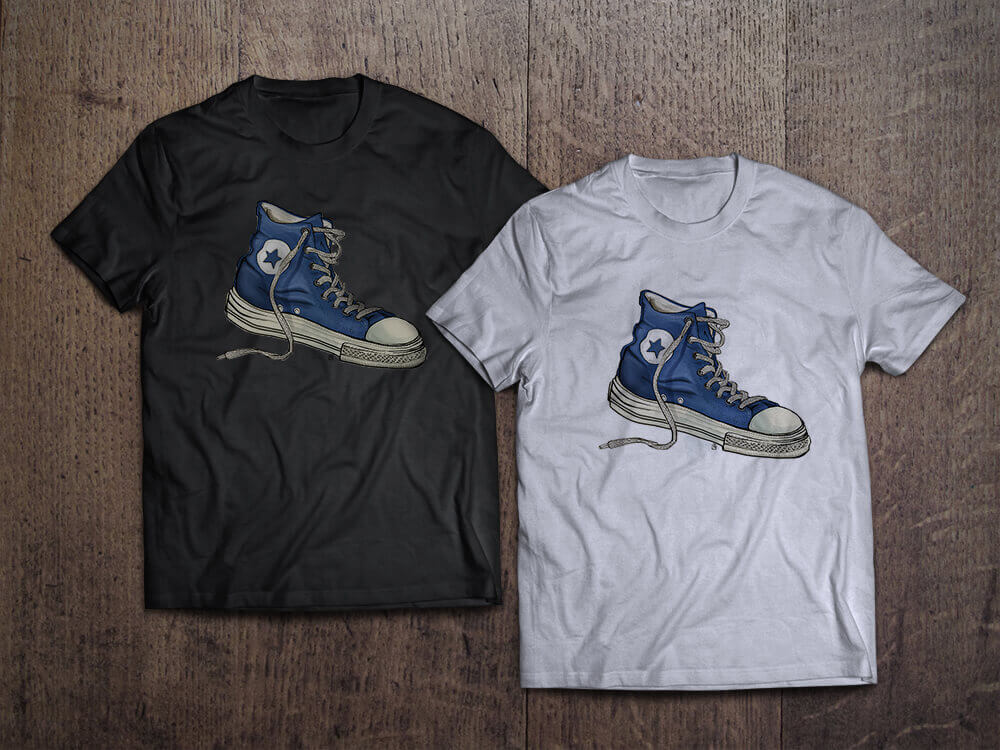 I really enjoyed how the images seemed to lend themselves to the t-shirts.
Shirts are a great from of expression,  they can tell people that the wearer is a fan of a band/music, has a sense of humour, or even…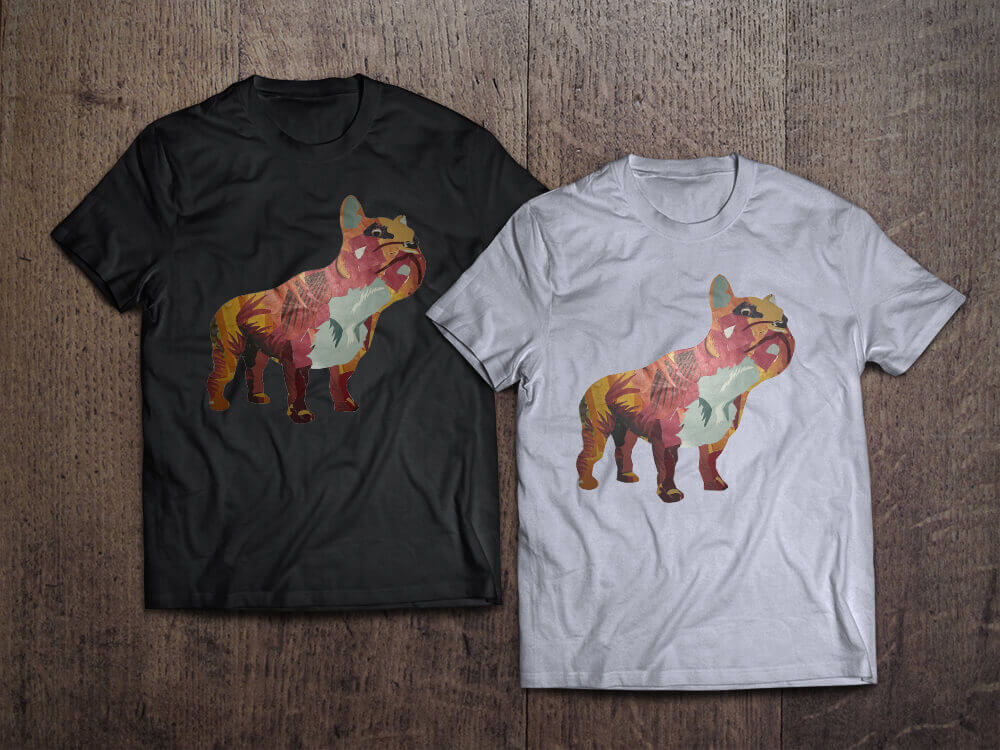 …their love of dogs! I do think it takes the right image to work, seems to be a mixture of style and abstraction, for example the Illustration of Dame Judi Dench, probably wouldn't have worked, but the bird in the cage may have done. It was hard choosing and settling on just one, so I did a few.
Seeing the t-shirts as a mock makes me think I may dust of my Red Bubble account and upload some of the suitable designs to it.