This was by far the most tedious exercise, I wanted to get a sense of perspective in the figure, its one of the skills I would like to work on, I find it hard as the slightest mistake either way to long or short, small or large and it throws the drawing off. I tried, and I tried and tried some more. Even our dog Hugo was bored half way through and decided to sit in his bed. I tied making adjustments to the pose, I couldn't get the length and sizes for the lower half right, I lifted the subjects leg up hoping to bridge the gap but no luck, eventually I got there I feel. I was sick of the pose and it didn't seem, to be working, I didn't let it beat me though, I changed both the pose and position and carried on afresh.
My alternative pose seemed to be a bit more candid and closer to the subject, with that in mind I was more than happy to change. Sometimes if things aren't working it is best to just start again rather than make do with something that is off. After all its these events that teach us some of our most revealing lessons.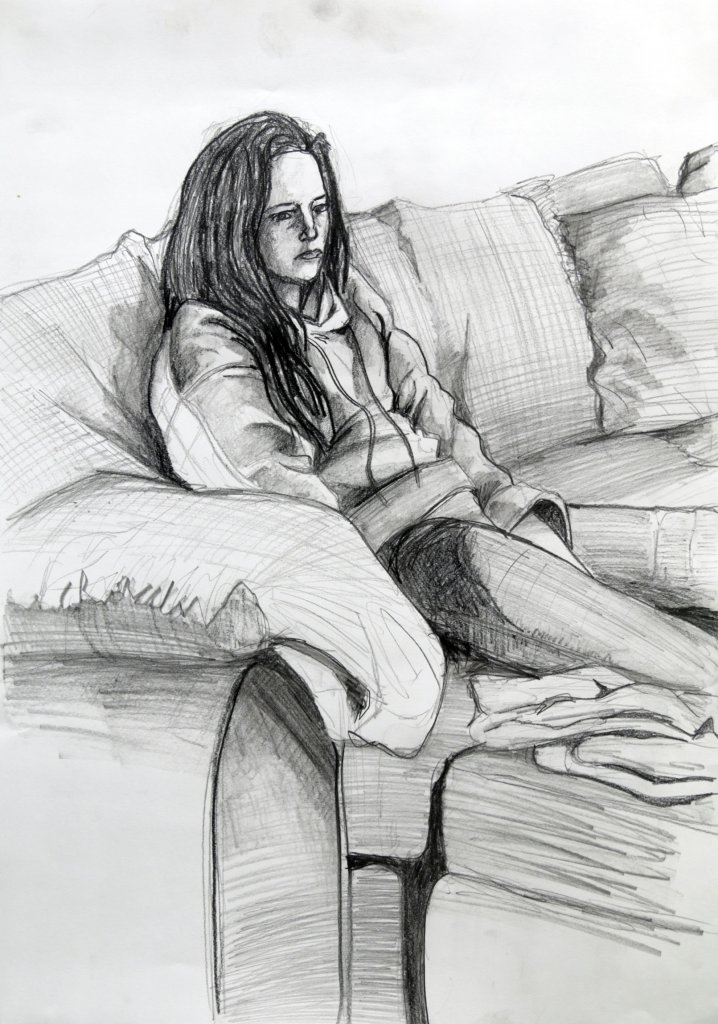 I was happy with my final image, Hugo had gone to take inventory of his toys and hidden dog treats by the time I started the drawing, I was tempted to add him in from memory but as a lot of the figure was obscured I decided to use the remaining forms to describe the slumped and relaxed pose.